HTML5 Page Builder Review
Currently, the web design industry has been making advancements to redefine the way websites are being built. Consequently, a ton of website designing tools have been introduced, one of which is the HTML5 Page Builder software. Offline website builders have since made website building easy and fun.
There are so many features of this innovation that makes it super interesting. Characteristics such as the fact that you don't need coding to create a functional website on such platforms and it has made website designing less complex. Another of its numerous advantages and benefits is that it saves you money and time and you can do it by yourself without the assistance of a programmer.
What is Mobirise?
Mobirise is an off-line HTML5 Page Builder that can effortlessly be used to generate a website without connecting to the internet. It is a downloadable program that contains various pre-installed themes that you can choose to create and publish contemporary bootstrap sites in a cost-efficient fashion. This offline HTML5 Site Builder is free and available for Windows, Mac, and Android devices.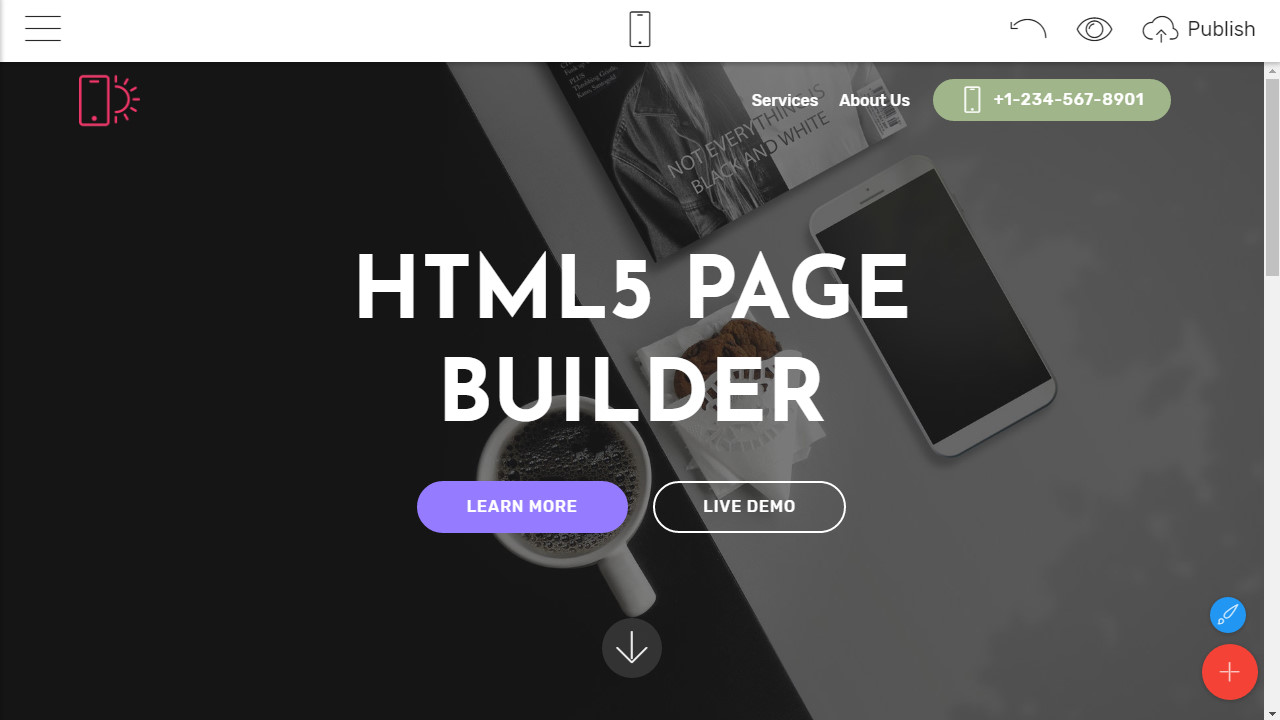 Mobirise can also be used to design online resumes, promo sites for apps, portfolios, and landing pages, services and products, events and others.
Mobirise has various features that set it apart from other free website builder applications. One of them is the bootstrap 4 elements. The Bootstrap 4 is a website framework that makes it highly responsive. Thus, making it easily adjust to any sort of devices such as mobile phones, tablets, and desktops.
Mobirise is a front-end solution that facilitates easier and quicker website development. It is easy to use, as it requires anybody with a basic knowledge of HTML, CSS to qualify for its usage. It is also highly compatible with various browsers such as Internet Explorer 10+, Chrome, Safari, Firefox and Opera.
You can start using this after you have downloaded the Mobirise HTML5 Page Builder. Upon visitation of your website, it will be loaded from the cache, which in turn leads to faster loading time. It also features an impressive outlook & appearance and improved grid tiers.
How to Use Mobirise
Before using this HTML5 Page Builder, certain things need to be done. Firstly, you have to download the program; it is free. After download, install the program on your computer. When the installation is complete, you can create or choose a template to build your website with. Select and edit texts that each of the selected templates contains, proceed to select high-quality images that you want to use for the website building and then simply drag and drop.
Website Blocks
Mobirise comes with a large collection of pre-made and flexible blocks. These website blocks come in different themes. You can combine them in a different number of ways you prefer as you create pages of your website. There is the block panel, which is expandable, It contains different blocks that you can drag and drop to create a page of a website the way you want it. They enable you to make your website outstanding and unique. The website blocks include menu, intro, sliders, features, media, article, testimonials, info, and many more.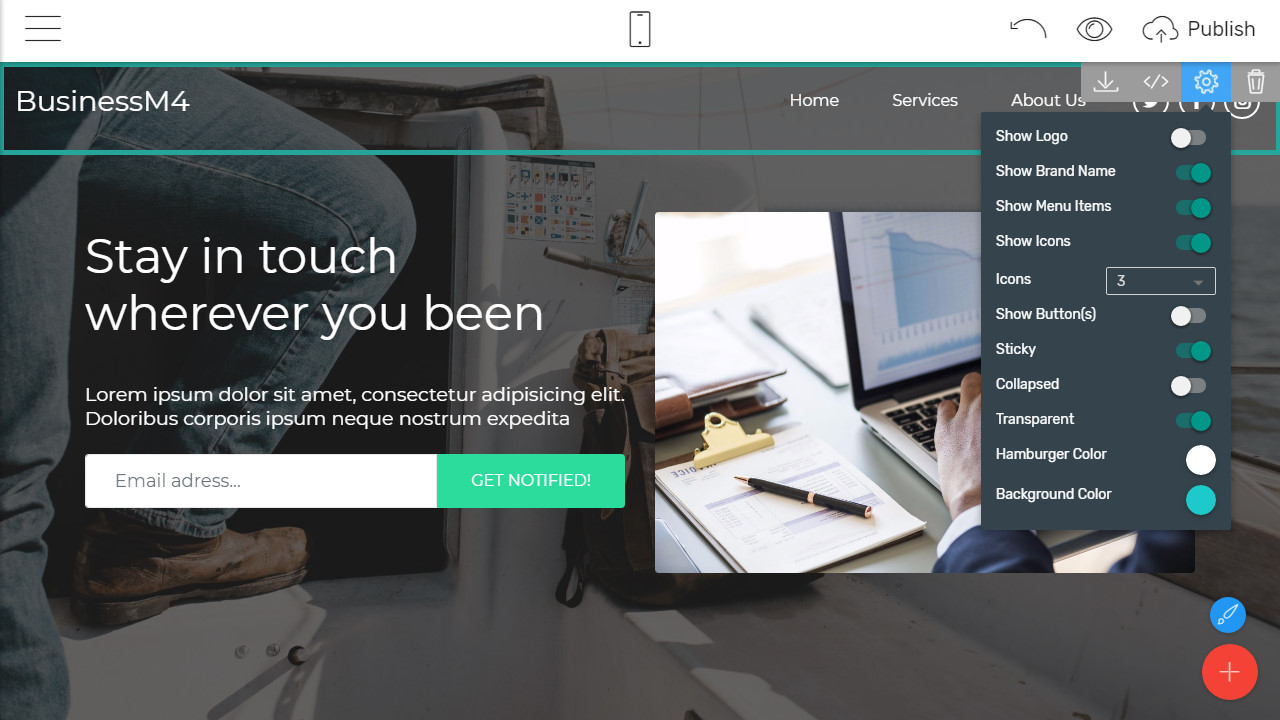 By dragging and modifying any of the blocks described above, you will be able to create your unique website for free.
Features
Mobirise has interesting features that attract many users. These intriguing features include:
Ease of Use
Mobirise has a friendly and easy-to-use interface. Registration is very simple, and all that is required of you is to download and install it on your computer. It is designed to enable a computer newbie to create their own website easily. The dashboard is simply designed to enhance usability.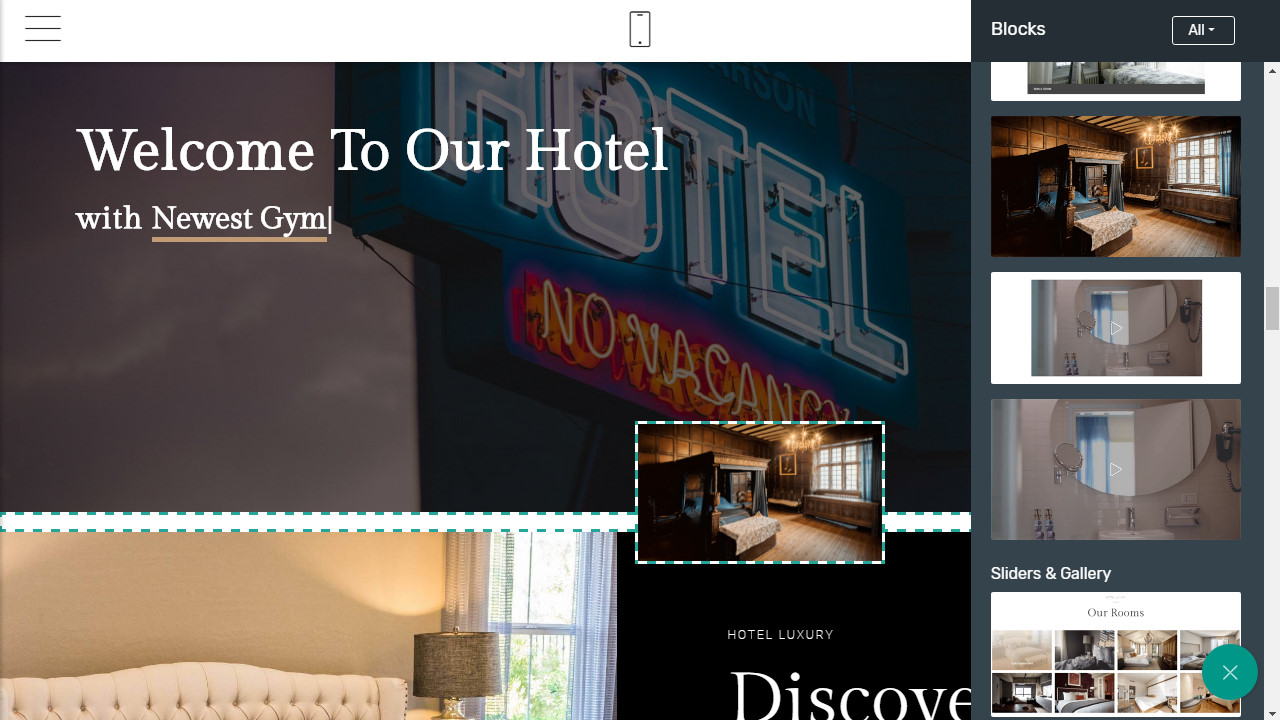 Great Designs
This HTML5 SiteBuilder offers you sets of blocks known as themes which you can utilize to enhance the design and outlook of your website. Each block has a specific functionality such as headers, footers, content, sliders, galleries, forms etc. The templates have a modernistic appearance to make your website look great.
Mobile Friendly
Mobirise allows you to optimize a website to become compatible with various devices and mobile browsers. This feature can be hardly found in other HTML5 Page Builder tools. With a few clicks, you will be able to build a responsive and mobile-friendly website.
Customer Support
The program is incorporated with a support system where users can contact special developers to assist them with the general instruction and use of the software. You can simply go to the "Help Me!" menu and get help instantly. The response of the support team is also very impressive.
Pros and Cons of Mobirise
The advantages of using Mobirise include:
The software does not cost a dime to acquire. You can use the program without any form of subscription.
It is very easy to use. It has a simple interface that makes navigation fun and easy.
It is an ideal option for HTML website builder software that want to create a website on a tight budget.
It has intriguing, appealing and responsive templates.
The drawbacks of using this HTML5 Website Builder are:
It requires buying and setting up a hostname and domain name of the website before use.
Conclusion
Mobirise is the perfect choice for small/medium businesses or a newbie looking to create a website without spending a fortune.
Websites created with Mobirise have a modern design and feel. The Mobirise HTML5 Site Builder is one that stands out amongst its peers, offering elegant and responsive offline website designs for free.